OSTRUŽINA a civic organization made from group of artists from field of dance, physical theatre, music and visual art. The organization  focusing on the realization of artistic projects and creative workshops for local and international audiences as well as on educational programs.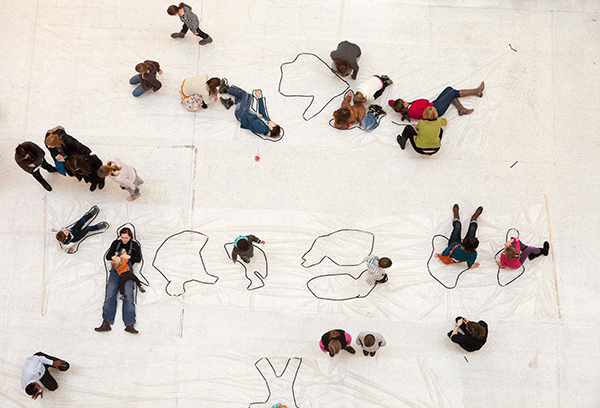 The work of the authors of OSTRUŽINA develops new possibilities of choreographic work in the field of closed and open scores, researches the  possibilities of active audience involvement / participation in the performance, as well as the way how to process these impulses.
OSTRUŽINA was founded by dancer and choreographer Barbora Látalová in 2016 with the goal of long-term  activities in the field of dance and theatre with a specialization on children and young audiences.
The group work also on innovative  inter-generational and community projects, which encourage creativity and activity not only Czech audiences.
The dance organizations and theaters which support our work and development mostly  and we like to thank them for their constant supports:
TANEC PRAHA
PONEC – the venue for dance
SE.S.T.A
theatre Alfred ve dvoře
Alta
STUDIO Truhlárna
https://cs-cz.facebook.com/truhlarnastudio
OSTRUŽINA z.s. got a year financial support from  Ministry of Culture Czech Republic  for2020, 2019


financial support from City of Prague for 2020, 2019, 2018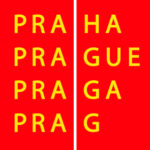 and the financial support from Prague 1 for 2018
Our core group:
Barbora Látalová  – choreographer, dancer, dance teacher, organiser
Zdenka Brungot Svíteková – dance & movement artist, performer, collaborative artist, researcher
Lucia Račková – producer, visual artist and teacher, cook  and baker
Michaela Suša – dancer, dance teacher
Robert Štěpánek – light desiner, technical director
CV
Barbora Látalová  (CZ)
free-lance artist, choreographer, dancer, dance teacher, organiser
Barbora is a graduate of the dance conservatory Duncan Centre in Prague, where she taught children during her studies dance education.
She completed a scholarship at the Hunter College, one of the constituent colleges of the City University of New York. She studied modern dance and dance therapy at the NYU with Miriam Roskin Berger,  taught dance at the French lyceum in Prague and movement at the acting faculty of the HINT University in Norway.
As a dancer and performer she is involved in projects in the Czech Republic and abroad.
She creates her own projects in cooperation with various artists and coaches (D. Boivin, B,Massin, G. Witmann, T. Verges).  Since 2012 she has been working as the artistic advisor of Dance for children as part of the dramaturgy for the festival Tanec Praha.
She is the co-author of the dance performance Fg = G [(m₁m₂)/r²] / Dance and Physics, a project that includes interactive workshops for children in schools, as well as the awarded project Animal Carnival, an interactive dance performance for children (5–12 years) based on the musical motif of the same name by French composer Camille Saint-Saëns. Her last international project DIFFERENT? was supported by the EU fund Creative Europe.
Barbora is the leader of the children's program at Prague's dance theatre Ponec and is the main founder of the artistic group OSTRUŽINA z.s.
She is the initiator of the project Tančit o Žižkov (Dance for Zizkov), which was selected as a social project for support by T-mobile in the school year 2016/17.
Since 2002 Barbora is a member of the international theatercompany NIE (NO/UK).  She is also a member of the board of ASSITEJ Czech Republic.
Zdenka Brungot Svíteková (SK/N/CZ)
is a dancer, performer, dance maker and facilitator.                                            She graduated with a Master degree in dance from the Academy of Music and Dramatic Arts in Bratislava, Slovakia.
Her artistic work is anchored in movement research fuelled by a deep interest in the body. She sees the body as a field of enquiry, knowledge, and memory; as a teacher, mediator, and information conveyor. Zdenka's choreographic work takes the form of performances set in and for various spaces such as theatres, galleries or public spaces. It is bound together by long term interests including touch, memory, relation to the force of gravity, process and the nature of collaboration.
One of the leading interests in her artistic approach is to create and to cultivate a space for personal, embodied expression of each individual.
Since 2010 Zdenka has been in a close artistic dialogue with Barbora Látalová.
Zdenka also collaborates on projects in frame of young audiences, community art and mediation/transmission oriented activities in form of performances, creative projects in schools, participatory events or workshops.
In 2017/2018 she has been laureate of French Institute program for residencies and was an AIR at the Cité Internationale des Arts (FR).  In 2019 she was AIR at Skaftfell Art center (IS), and for 2020 she has been awarded a residency at Saari | Kone foundation (FI).
.
Lucia Račková  ( SK ) – produkční a organizátorka dětských aktivit. Produkční interaktivní taneční inscenace Karneval zvířat, dětské programové linie divadla PONEC: Tanec dětem, a festivalu festivalu TANEC PRAHA DĚTEM 2014-2017.  Produkčně zajišťuje a organizuje představení pro děti ze sociálně znevýhodněných rodin, romských skupin dětí a dětí z FOD Klokánek. V poslední době se také věnuje cateringu.
Michaela Suša ( CZ ) – tanečnice, lektorka. Absolventka konzervatoře Duncan Centre, kde vyučovala děti a dospělé ve Studiu taneční výchovy. Od roku 2002 vyučuje tanec na ZUŠ Lounských na Praze 4. Na české taneční scéně se setkávala jako interpretka s choreografy: Ondřej Lipovský (CZ), Pierre Nadaud (FR), Barbora Látalová (CZ), Kristýna Celbová (CZ). Je jednou z lektorek Dětského studio divadla Ponec a lektorkou projektu Tanec do škol.
Robert Štěpánek ( CZ ) –  držitel Ceny za světelný design ČTP 2014. Absolvent Duncan Centre konzervatoře, světelný designer, zvukový a jevištní technik, své zkušenosti sbíral např. při spolupráci s mezinárodní taneční skupinou Déjà Donné, kde technicky a zvukově zajištoval projekty a představení Aria Spinta, In Bella Copia. Jako technik obohatil své dovednosti také z divadla Alfréd ve Dvoře. Po celou dobu svého působení v technickém zázemí velmi často spolupracuje se světelným designérem, zakladatelem a garantem institutu světelného designu v Praze, Janem Benešem. V současnosti zajišťuje světelný design, divadelní svícení, zvukovou a projekční techniku pro Black light theatre – Image a také pro divadelní společnost Josefa Dvořáka a združení Pulsar.